The start of the New Year is an exciting and motivating time for people looking to do better than the year prior. Before you cringe at the thought of this New Year's ritual, check out our favorite resolutions for 2023! We've reimagined all those cliché New Year's Resolution Lists and added a romantic twist that will positively impact your dating life.Yes, the good intentions to live your best life are still there, and this year, we're helping you strive to reach your dating goals!
So, take some time with this fun new perspective to guide you into a year of dating with intention.
To Exercise MoreThis popular resolution is at the top of almost everyone's list. And for good reason! With endless meetings and the convenience of food delivery apps, it's no surprise the world's waistline took a hit.

Wondering how to make 2023 different? How do you hit the gym more often, or pass on those chips that are calling your name? Hiking, tennis, and bike rides are a blast to keep you motivated and they are all activities that can make dating active and fun. Next time you and your date take a kickboxing class together, remember to make a day out of it. You can reward yourselves with a healthy restaurant meal or a visit to the smoothie shop. It's the best way to refuel for the next day's workout!
To Travel MoreGot a travel bucket list that keeps getting longer every year? Have you spent hours researching the perfect destination, but you just don't pull the trigger on those plane tickets? It's not as exciting to explore the world solo. So why not travel with an adventurous partner by your side? There are lots of single wanderlusters out there ready to hop on a flight to your favorite destination! Keeping safety in mind, make sure that you get to know your travel partner well before going across the globe with them. Always let family or friends know where you are going and with whom, or share your location with them. And remember to keep your banking information private.
To be Intentional About How You Spend Your TimeWhat may be most important for some singles in 2023 is intentional actions. That might just be as simple as working with your Matchmaker who will guarantee dates with hand-selected matches, because they will help keep you accountable to be intentional and take actions that align with your dating goals. It might feel like you're jumping right into the deep end, but just dipping your toes in isn't going to yield the results you desire. Go big and know your It's Just Lunch Matchmaker will be your biggest cheerleader along the way!
To Learn a New SkillWith a resolution as vague as this one, where do you even begin? It's no wonder this is one of the toughest to cross off your list every year!

But there's no need to fear because the answer to this is with our Matchmakers and Dating Coaches! All you have to do is decide which skills you want to sharpen or learn this New Year and we'll find other singles that align with your interests.

By putting it out there, you'll connect with other singles who share your interest. Before you know it, you'll be meeting like-minded singles who are excited to learn blockchain, take tango lessons, or pick up photography with you!
To Read MoreNo, turning on the subtitles on your TV doesn't count here! We're talking about books, trade magazines, or online articles like this one. So, how do you stay motivated to put your reading glasses on? Like most things in life, reading is more fun when you share it with others.

For some singles, reading more starts with finding someone who shares your interests and craves those insightful conversations. How about starting a reading challenge with someone and then setting up a date to talk about the book over a glass of wine? Now that's a page-turner.

Some people love sitting down to read magazines together or listening to audiobooks while taking a road trip. Others enjoy sharing news articles or swapping play scripts. No matter what type of reading you're into, there's someone who shares your love for words and who wants to grow their reading collection with you!

So there you have it, the ultimate single's hack to reach all your goals for the New Year! Want to stop procrastinating this year? Reach out to your Matchmaker to consider how date coaching can benefit you this year! It could be your 2023 game changer in meeting your partner in crime. Together you can achieve all your 2023 resolutions — and have a blast getting to know each other while you're at it!
Related Articles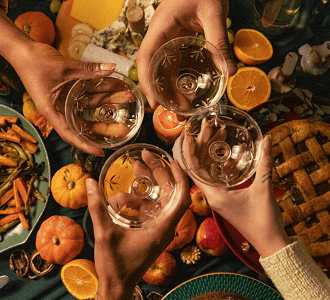 Mindful Tips for Introducing A New Partner Around The Holidays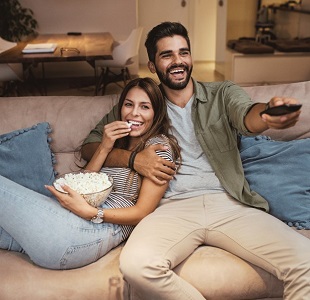 It's officially spooky season, and what better way to spend a cozy Fall evening than cuddled up close to your significant other while watching some